I've thought about buying a good voice recorder
for my undergrad theses data collecting purpose,
I read this and I am really sure to buy one!
well, the idea of buying a good voice recorder
is not coming out of nowhere,
but it's because I've chosen qualitative method
for my undergrad theses and automatically
I need a device for making my data collection process
become easier.
this site
shares a recommendation about choosing
a good voice recorder,
which makes my choice falls between...
SONY ICD-PX 333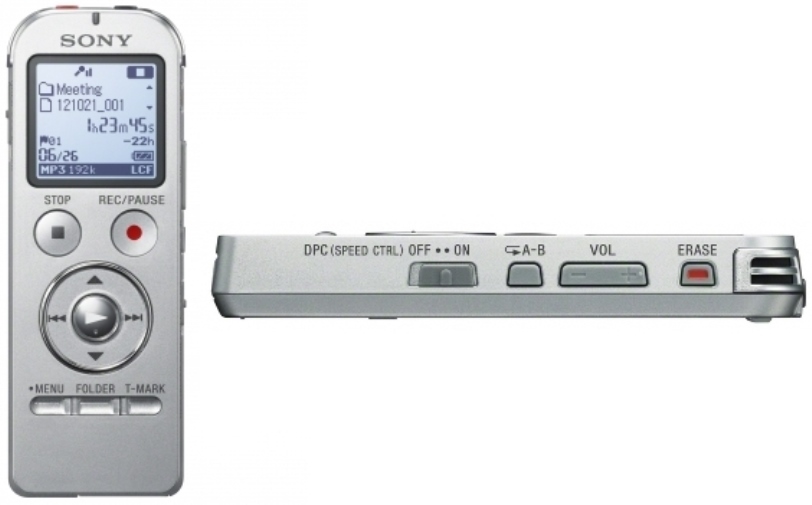 SONY ICD-UX 533
my friend who has bought a voice recorder,
said that the PX 333 series is good enough
for voice recording.
the UX 533 series, though it is more expensive
than the PX series, but it has a better quality
in recording music or vocal, stuff like that.
since I'm going to use my voice recorder
for recording an interview or a group discussion,
I wonder if I bought the PX series will be enough.
hmm... but I also want the UX :(
decision making is not an easy task
for this matter.
I need another device to make my transcribing
process becomes easier. I need a good earphone.
I do some research before deciding an in-ear headphones
and
this guy
's articles really help me
to know more about kinds of earphone in this world.
hahahahahaha.
Sennheiser CX475
Panasonic RP TCM125K
I prefer Sennheiser than Panasonic, well,
maybe it's because of my brother recommendation.
but the Sennheiser CX475 series wasn't sold
in Indonesia, as far as I searched it on the internet.
Panasonic RP TCM was sold here and it makes me
to consider buying Panasonic in-ear headphone
rather than Sennheiser... hahaha.
it was also a hard process to decide whether
I want the earphones, or the in-ear headphones,
or the full headphones.
I prefer the in-ear headphones because
I think I need the noise isolation feature of
in-ear headphones more than any feature
that were offered by other types of headphones.
a good voice recorder checked,
a so-so headphones checked,
the last thing I need to finish this qualitative methods
seems easier is...
I NEED A TRANSCRIBING APPLICATIONS.
the needs of the application is quite vital
since I know the process of transcribing.
I have to switch between audio player
and text editor nearly every second
so I can type what I listen from the recording well.
and thank God,
the Wreally Crew found
Transcribe
!
it is an application which makes transcribing
process feels much much much easier
for it can play the audio while there is
spaces for us, the transcriber, to type
the text we listened.
the apps was crafted perfectly
with shortcuts that really help.
the interface of this app is like this
https://transcribe.wreally.com/
you can find this app in Google Play Store
with all these stuffs,
hopefully I can go through the pain of
qualitative method quite easy.
---
---
YEAY!
THEY ARE MINE!
bought it from Bhineka.com
bought it from Sahabat Elektronik,
at Pusat Grosir Senen